The past month has been an exciting time, and we want to share some of the news — both good and bad.
We've worked for many months to convince the Redwood Coast Energy Authority to go to all-renewable electricity by 2025 — and on March 28 the RCEA board supported that goal in a unanimous vote!
The significance of this action can't be overstated. We saw every member of RCEA's board — from across the political spectrum, including members who publicly deny the science of climate change — support a resolution that puts Humboldt County on track to achieve a major goal of the Green New Deal: decarbonizing the electrical grid.
The RCEA board listened to our members and others who asked for this measure. And we most heartily thank you for any efforts you made toward this campaign.

To learn about one of the more dramatic ways RCEA is working to develop renewable electricity, come to our next General Meeting. RCEA's Executive Director Matthew Marshall will tell us about the offshore wind project proposed off Humboldt's coast. That's on Thursday April 18, 6 PM at Arcata's Rita's Restaurant, 855 8th St (behind the Post Office).

Turning to another front, at our March 21 General Meeting we heard from Humboldt County Planning Intern Connor McGuigan. Connor is leading the county's development of a Climate Action Plan, a state-mandated effort that will focus county government efforts to make Humboldt climate-friendly.
The plan is expected to be completed later this year, but already the data Connor has compiled shows some of the challenges we're up against. Here's a graph showing sources of Humboldt's Greenhouse Gases. Note the surprising number two ranked source of Humboldt's Greenhouse Gases (left side, coming in at 22.5%). You might start breaking out those vegetarian cookbooks, if you haven't already!
On the last weekend of March, 350 Humboldt Steering Committee member Larry Goldberg traveled to San Francisco for the 350 California Convergence. Larry joined 350 activists from across the state to learn what other chapters are doing and coordinate our efforts.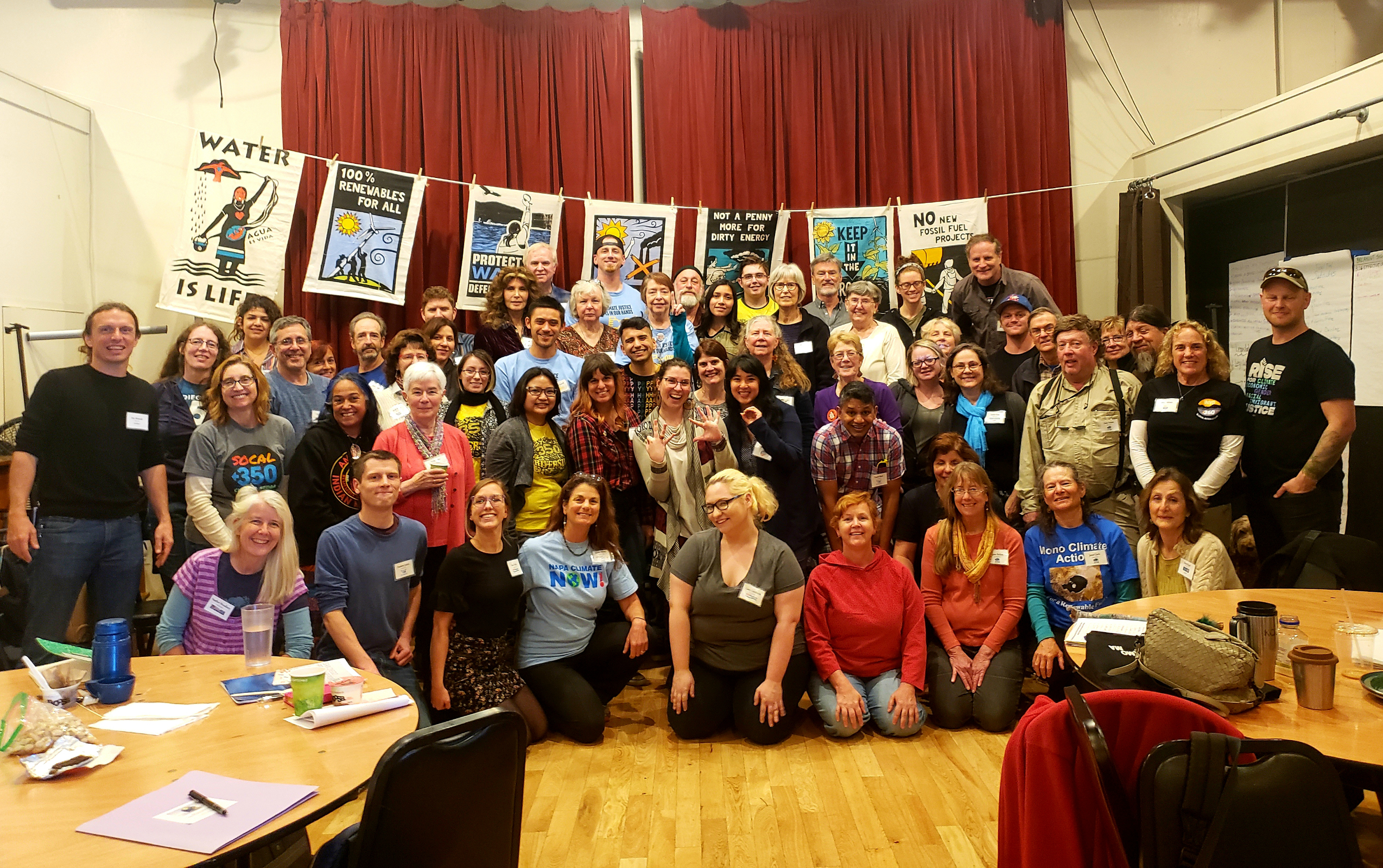 Closer to home, a number of our active members shared 350 Humboldt's message with the wonderful folks who attended the Humboldt Permaculture Guild's 21st Annual Seed and Plant Exchange. We planted a fair number of seeds for change and came away germinating a healthy respect for permaculture (as well as a three-page list of folks who want to keep in touch!).
The final event we'll share was more somber. Later on the same day as that great RCEA board vote, environmental planner Aldaron Laird spoke at HSU on sea level rise and its likely impacts on Humboldt Bay.
If you were among those able to attend, you heard the truly frightening news: Aldaron's research shows that our area will experience a staggering double blow from a combination of rising sea level and land that is subsiding at a rapid clip. He projects that in as little as 50 years from now, Humboldt Bay could rise two meters above its current level.
Little can highlight the urgency of our work than the image of much of the bucolic pastures and marshes we take for granted being under water — along with miles of Hwy. 101.
This was sobering news, and it shows how much we need rapid change in what we're doing to our atmosphere, globally as well as here in Humboldt.
We hope you'll join us at our April 18 General Meeting. We're not giving up, and we really think that together we can make a difference in saving our climate. Join us to hear RCEA's Executive Director Matthew Marshall and learn about the offshore wind project proposed off Humboldt's coast, Thursday April 18, 6 PM at Arcata's Rita's Restaurant, 855 8th St (behind the Post Office).