Break Free 2016 brought together a network of organizations demanding a just transition from fossil fuels to a 100% renewable energy economy. Whiting, Indiana—home to the world's largest BP oil refinery—was chosen as the site of Break Free Midwest, which was held on May 15, 2016.
The Break Free Midwest organizers explained the purpose of the event:
We are the People of the Great Lakes and Upper Mississippi Region and we reflect the many colors of the People of the Earth. Our ancestors came from many lands and together with the indigenous First Nations we all live on this land, drink this water and breathe this air.

We are marching because we the people have a Right to clean water, air and land that is greater than any corporate need to make money!

Our diverse group from throughout the Midwest drafted this formal resolution outlining the devastation the fossil fuel infrastructure has caused to the Great Lakes region and our solutions to allow us as a society to Break Free from fossil fuels. You can view a summary version of our resolution, the full version, or sign the resolution.
The event was one of a series of actions that took place around the world to demand that fossil fuels remain in the ground. 350 Madison was there and gave us this inspiring photographic and narrative account.
Water ceremony
The sacred water ceremony took place in view of the BP refinery. Break Free participants were invited to bring water from their homes—lakes, rivers, streams—to bless and pour into Lake Michigan, and then to retrieve some water from the lake to take home.  Several speakers told of the sacredness of water and expressed concern for current practices that violate its vitality. Participants were implored to appreciate its spiritual strength, to honor its life-giving nature, to respect and care for it. Sacred waters from both North and South America were brought to mingle with Lake Michigan waters.
Performance
Naui Ollin Quetzayolotl, a performing group from the area with roots in Mexico, led participants in honoring the Four Directions.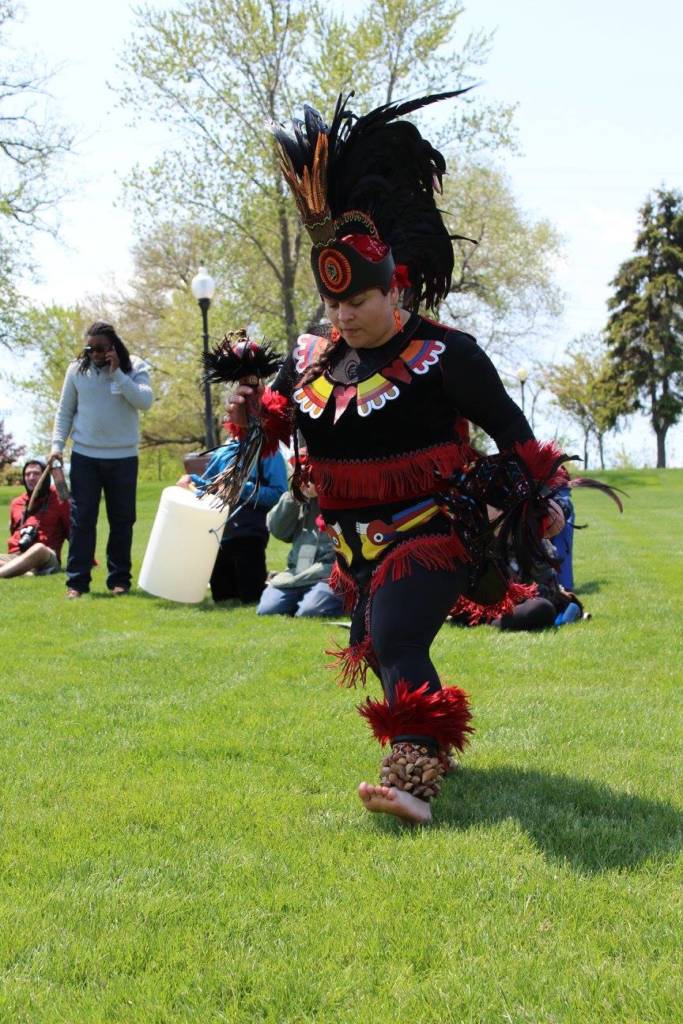 **************************
The full collection of Break Free Midwest photos can be found in these Facebook albums:
Climate Activists on the March